Save time and simplify your accounting
Discover Weproc, the tool that allows you to simplify your pre-accounting!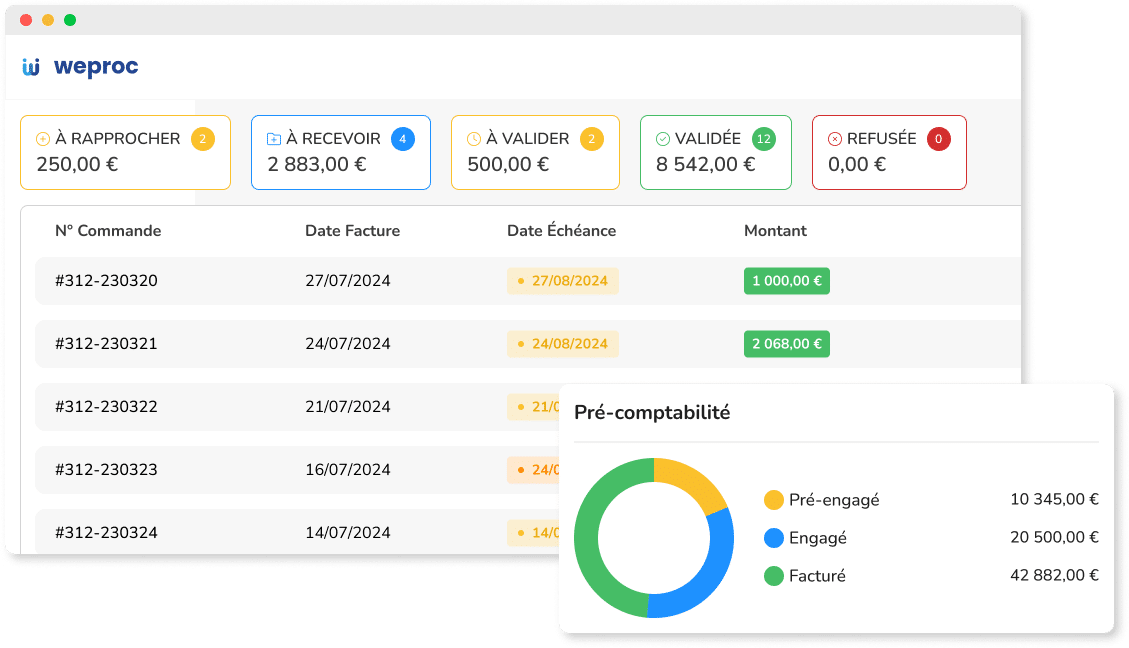 Process your invoices automatically and avoid accounting errors.
Track the status of your invoices in real time and attach them to your cost centers.
Connect Weproc to your existing accounting tools and import your data.
Reduction of data entry errors
When your pre-accounting is automated
Your pre-accounting is automatic
It is crucial for businesses to manage their pre-accounting properly, as a mistake in the numbers can cause serious problems.
Weproc allows you to automate repetitive tasks such as data entry, helping you reduce the risk of errors and save time so you can focus on growing your business.
With Weproc, managing your invoices becomes a breeze. Our new algorithm analyzes and transcribes all the information in your documents, and assigns expense and VAT accounts in real time for each invoice added. You can process your invoices in record time and avoid costly errors.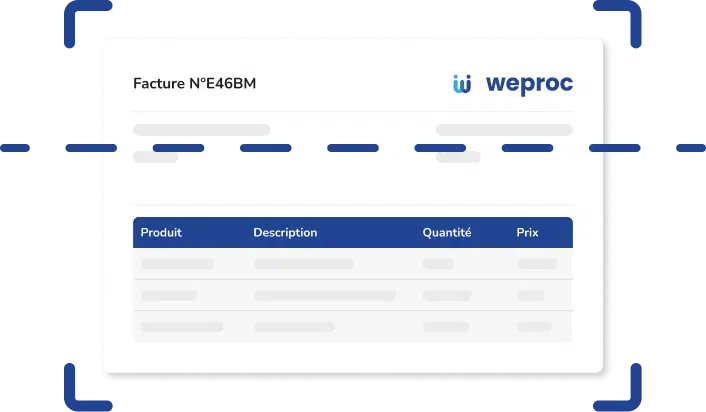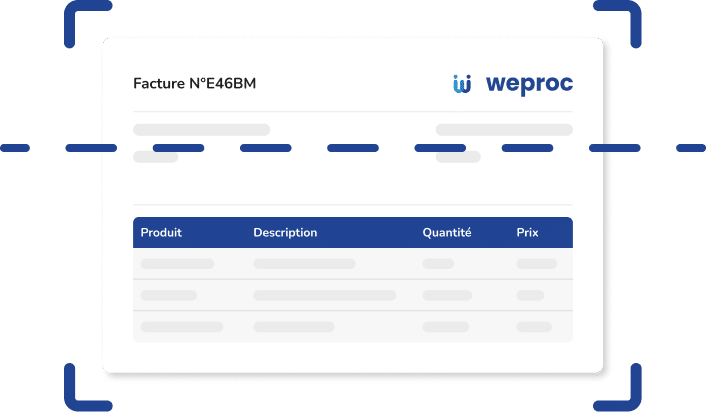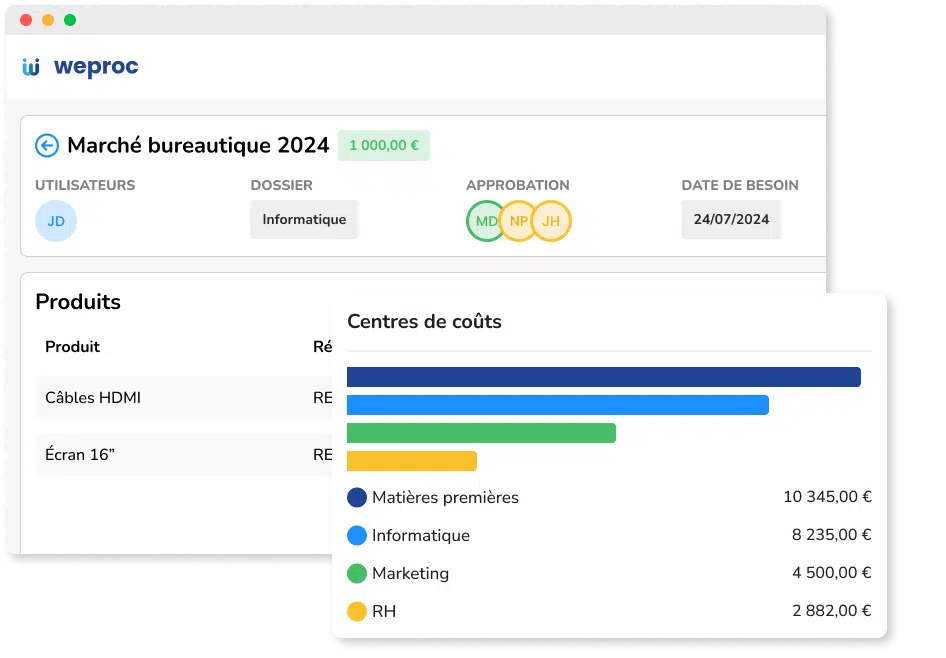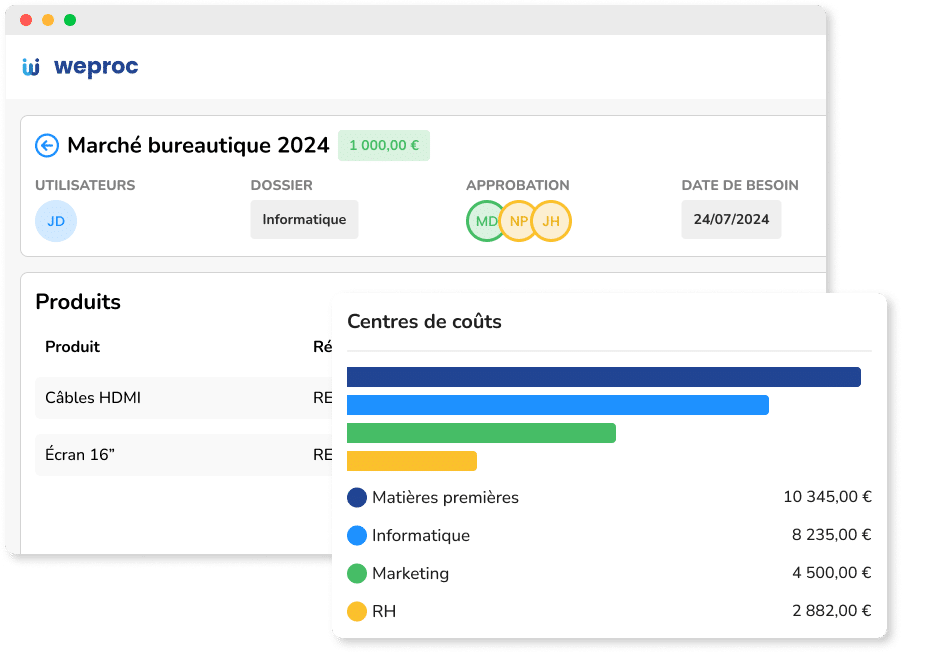 Analyze your cost centers
Weproc allows you to easily attach your invoices to your analytical cost centers and accounting codes. This feature allows you to better organize your expenses and better understand the distribution of your costs. You can save time and avoid tedious tasks.
Follow the progress of your invoices and payments
Track the status of your invoices and payables in real time, and be alerted to late or duplicate invoices. Our solution allows you to better manage your cash flow and avoid costly errors. Simplify your accounting and focus on your business.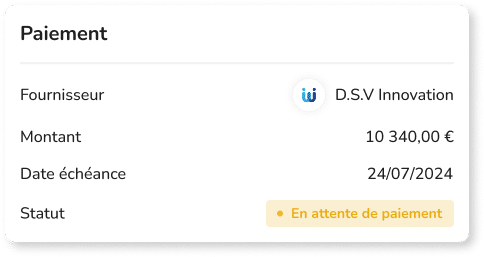 Integration with your accounting software
Weproc integrates easily with your accounting tools thanks to our native integrations and customized exports. You can export your accounting data in a few clicks and avoid tedious manual tasks. Take advantage of our solution to simplify your work and gain in efficiency.
Automatically reconcile your invoices and purchase orders
Our solution allows you to automatically reconcile your invoices and purchase orders for more accurate accounting and easier management of your expenses. Don't waste any more time doing this tedious task, Weproc does it for you!
Frequently asked questions
Any questions ? We got the answers
What is pre-accounting and why is it important for corporate purchasing?
Pre-accounting is the first step in the accounting process, which consists of collecting, sorting and recording all financial information before it goes to the accounting department. It allows companies to track their expenses and make informed purchasing decisions.
How to set up a pre-accounting process?
To implement an effective pre-accounting process, it is important to define clear procedures and train employees in the collection and processing of financial data. It is also recommended to use purchasing management tools to automate repetitive tasks and reduce human errors.
Which key financial information should be collected?
Key financial information to collect for corporate purchase pre-accounting includes vendor invoices, purchase orders, delivery notes, bank statements and expense reports.
It is important to collect this information on a regular and systematic basis to ensure the accuracy of financial data and the traceability of your expenses.
How can pre-accounting be integrated into a broader purchasing process?
Pre-accounting can be integrated into a broader procurement process by ensuring that financial data is collected early in the process. Purchasing managers should work closely with finance teams to ensure that data is recorded consistently and accurately.
How does Weproc facilitate this pre-accounting step?
Weproc facilitates the management of invoices, which is a real daily challenge, and transcribes expense information to your accounts. The analysis of cost centers allows you to visualize the distribution of your expenses and thus to take a step back on your budgets.
Our software offers you the possibility to save time on your accounting by automatically reconciling invoices and purchase orders.
Finally, preserve your work habits by integrating Weproc with your accounting tools.