Your issues are our challenges
Optimize your purchasing function with Weproc
Weproc helps companies identify and address purchasing management issues with its various modules.
Control your purchases with Weproc
Manage your expenses, simplify your internal procedures and track your suppliers' deliveries in real time. Take advantage of data centralization and optimize your validation circuit. Pick a purchasing software that meets all the needs of a modern company with its
many features
.

Benefits of using our eProcurement Software
Frame the internal procedure
Weproc allows you to set up internal procedures by customizing validation circuits, defining the amounts to be respected, ensuring visibility on purchasing flows and simplifying supplier management. The objective of an optimized internal procedure is to guarantee compliance with deadlines, to control the budget and to detect anomalies quickly.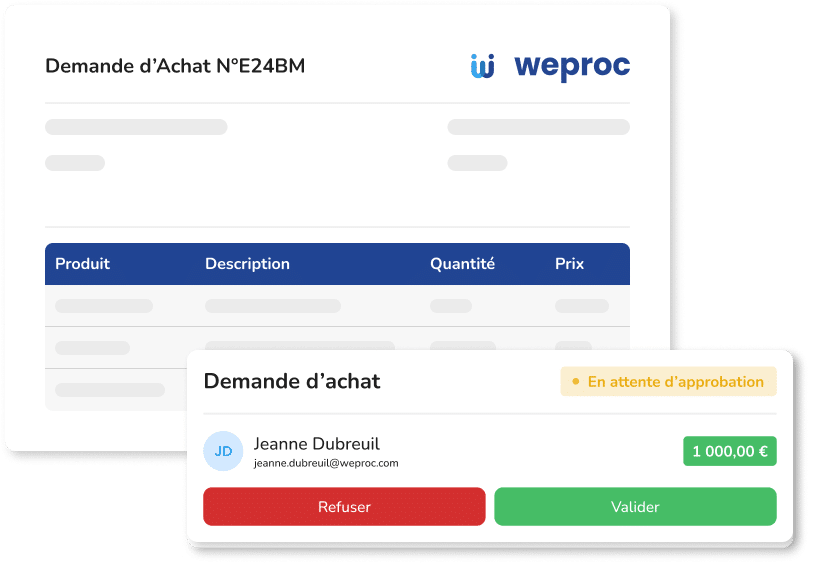 Improve supplier relationships
Supplier management is an important step in the purchasing function. Our tool helps you centralize information and exchanges with your suppliers to improve data quality and strengthen collaboration.
Visibility and traceability of purchases
Track your activities in real time by keeping track of your purchases with the order history and easily access all your data. Optimize your purchasing process by keeping control of your activity and make the right decisions.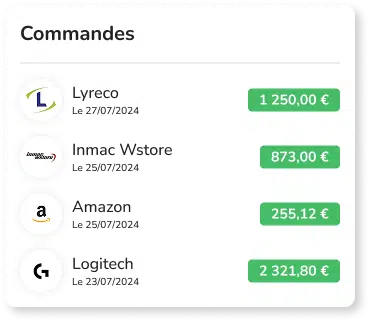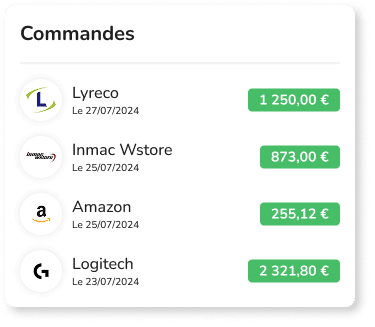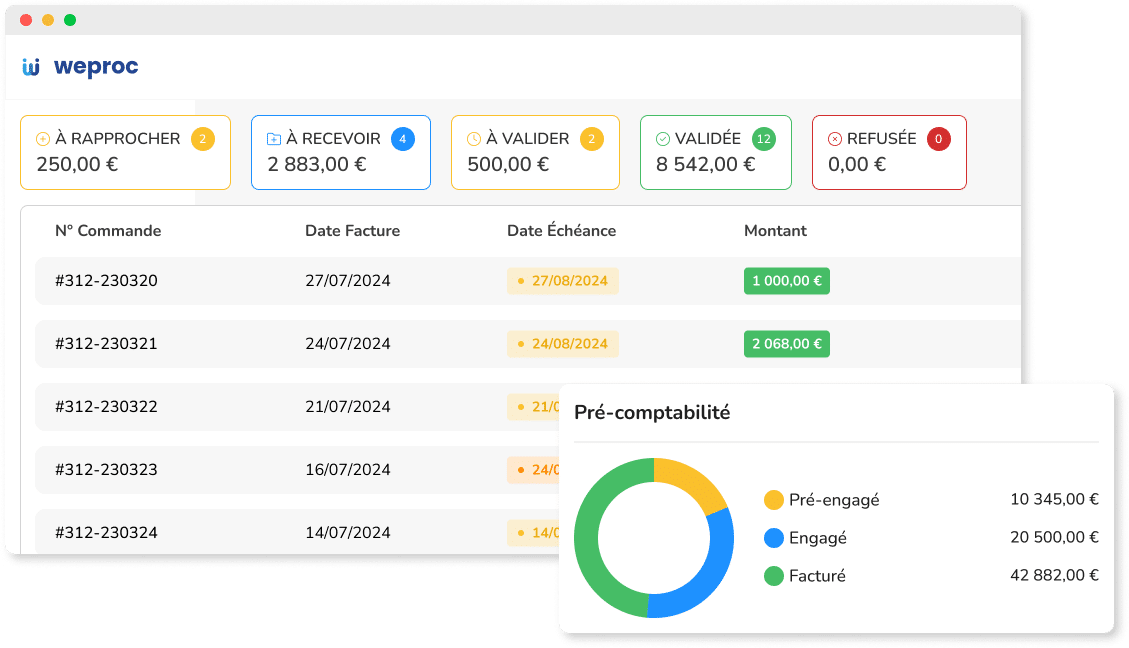 Simplified pre-accounting
Simplify your accounting management by automating the pre-accounting phase. With Weproc, it becomes possible to analyze expenses, track the status of invoices in real time and benefit from easy integration with your accounting tools.
Implement a purchasing policy
With Weproc, customize your approval workflows for optimal request management, define and track your budgets in real time, control your expenses with powerful reporting and analysis tools, add all your approvers in just a few clicks, and define amounts to be respected for each type of purchase.
Digitize your supplier invoices
The digitization of supplier invoices is the ideal solution for a faster and more efficient management of your orders. Centralize, store and validate your invoices easily with our electronic invoicing solution. Keep control of your expenses and anticipate the Factur-X regulation with Weproc.
Control and monitor expenses
Controlling your expenses is essential for the sustainability of your business. Weproc allows you to monitor and control your expenses in real time, by defining clear budgets, adding validation circuits, centralizing your invoices and anticipating your cash flow.