Track incoming orders in real time
Weproc allows you to track each order placed on the software and thus know your deliveries of the day.
Track your orders and anticipate your inventory requirements.
Validate or not your order receipts by checking the conformity of the products.
Evaluate the quality of orders and work with the best suppliers.
of the annual turnover is lost
Due to bad order receipts
Track the receipt of your orders, easily.
Order receipt errors can cost companies up to 3% of their annual revenue.
This can include errors in quantity, quality or late delivery, which in turn can lead to production delays or additional costs for replacement orders.
Weproc allows you to avoid these problems by automating the tracking of your order receipts.
Automatically track your receipts in real time
Follow each order placed on the software. Keep an eye on the quantities to be received in order to forecast your stocks: ensure your future production.
Efficiently manage your incoming orders in real time with Weproc.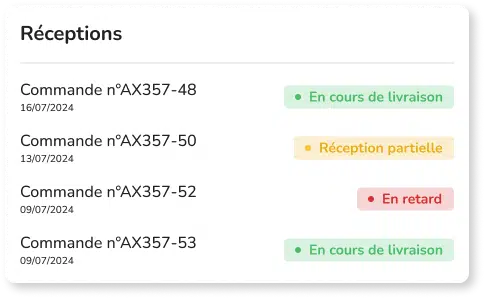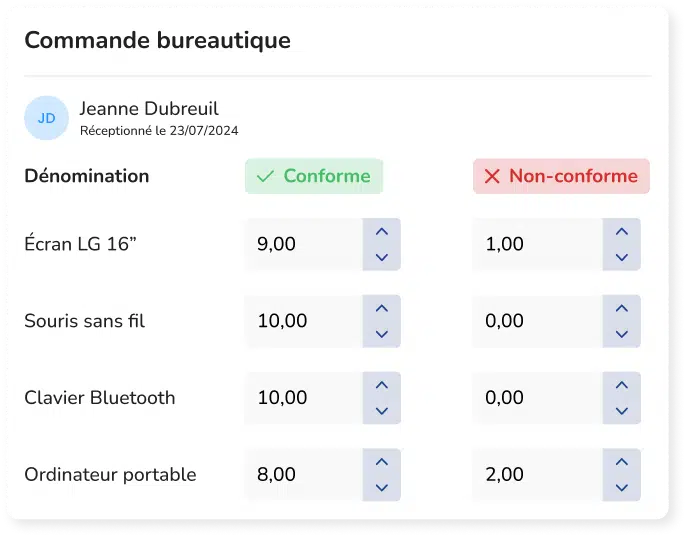 Declare the receptions carried out and follow the nonconformities
Weproc allows you to declare the reception of each of your orders received: quantities in conformity, non-conforming, returns…
It is also possible to add a reason for return to notify the supplier.
Rate the quality of orders placed
Keep an eye on your suppliers and service quality. Work only with the best to increase your company's performance.
Working with the best suppliers becomes a real growth lever for your business.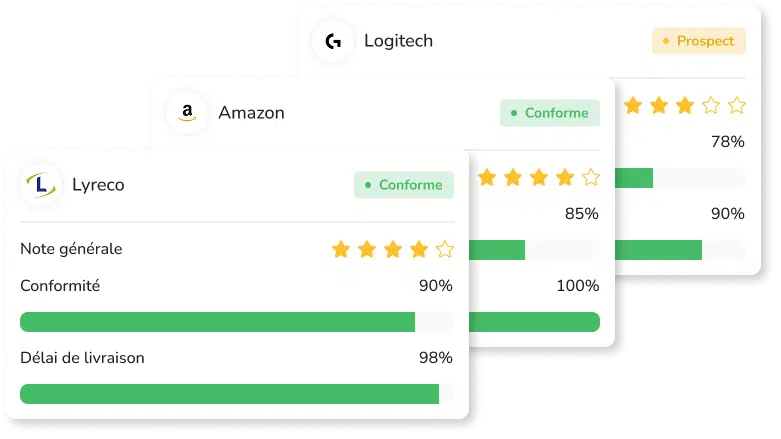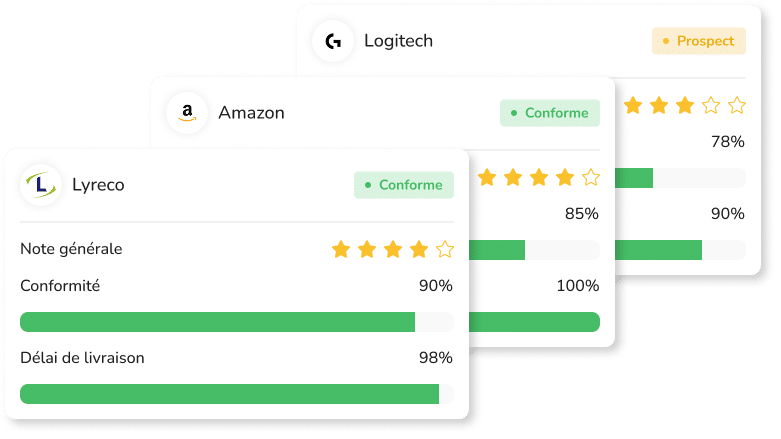 Frequently asked questions
Any questions ? We got the answers