Analyze the performance of your cost centers
Benefit from an operational dashboard and a detailed analysis of your purchasing data broken down analytically.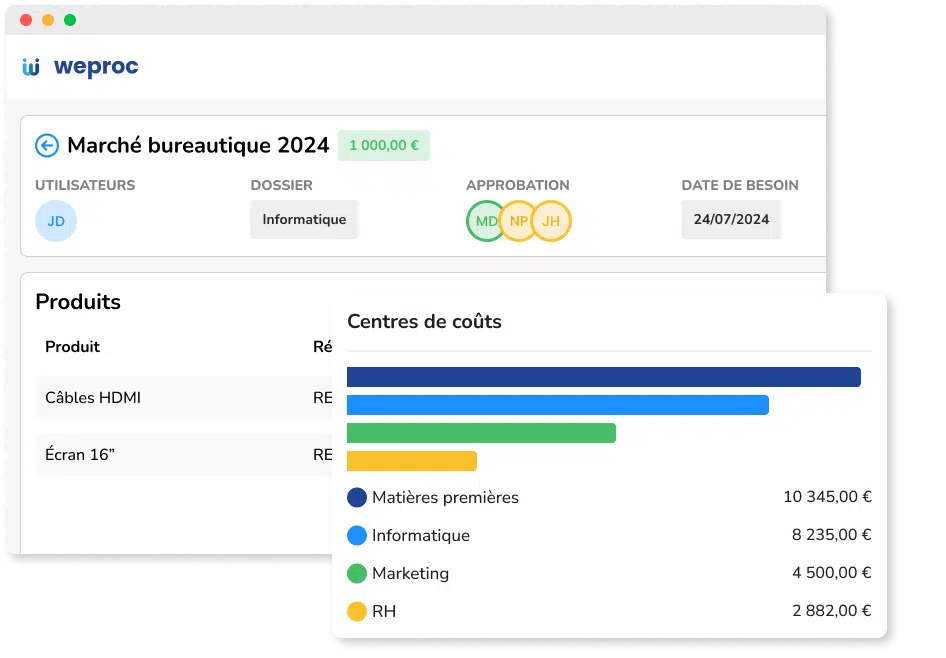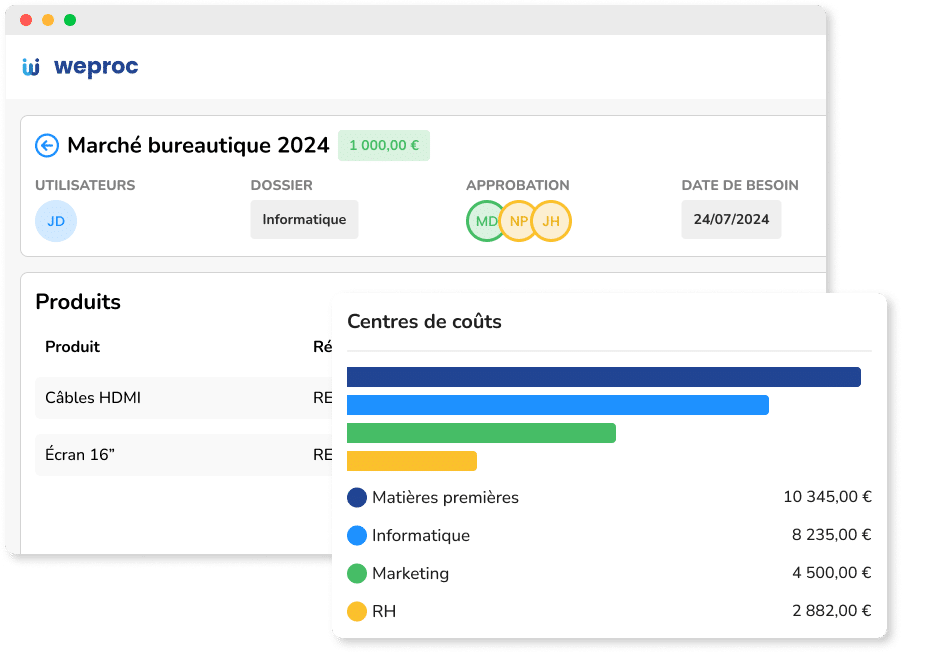 Set up a follow-up of your purchasing performance and analyze your activity.
Gain perspective on your buying process and make the right choices.
Analyze and compare your expenses according to several criteria.
Notes expenditures that do not comply with the purchasing policy established internally.
Your cost centers are visible at any time
A misallocation of expenses can have serious consequences for the financial health of your business.
Weproc gives you complete visibility into your cost centers and saves you time by intelligently automating the analytical breakdown of your expenses.
Implementation of the analytical follow-up
Assign one or more analytical codes to your purchases in order to analyze your expenses in relation to your cost centers.
Have all the information on your company's commitments and target the areas with high performance potential.
Provide transparency of information
The flexibility of the tool allows you to cross-reference your purchases over a period of time to facilitate your analysis and adjust the information.
Cost accounting is a key feature that allows for better decision making thanks to a global vision.
Smart analysis of your expenses
Analyze the distribution of your expenses according to different criteria on your cost and profit centers and compare them.
Detail the distribution of your cash inflows and outflows and facilitate accounting with an optimized accounting breakdown.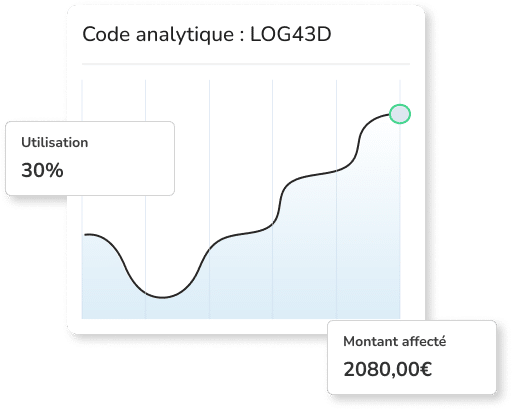 Frequently asked questions
Any questions ? We got the answers