Digitalize your entire purchasing process, from sourcing to payment.
Weproc is a Source–to–Pay (S2P) software that centralizes your entire process: sourcing, purchasing, supplier and contract management, as well as expense analysis.
Weproc, your future Source-to-Pay solution
Source–to–Pay, or S2P in purchasing, is defined as a process for streamlining the sourcing, evaluation, negotiation and contracting with suppliers to efficiently source, order and pay for goods and services. This involves end–to–end integration with procurement platforms or systems to ensure process compliance and manage spend efficiently.
Weproc is Source–to–Pay software that enables you to accurately analyze your spend, assess supplier performance and foster team collaboration to increase efficiency.
Source-to-Pay vs Procure-to-Pay
Source–to–Pay (S2P) and Procure–to–Pay (P2P) are two different concepts which, while both having a vital role to play in purchasing management, should not be confused.
Source-to-pay, also known as "S2P", is a process that encompasses all purchasing and supplier-related activities within an organization. It is an end-to-end process that begins with the identification of the right supplier and ends with payment to that supplier. Source-to-pay includes activities such as spend analysis, sourcing, contract management, supplier management, purchasing, purchase order processing, supplier invoice management and the payment process. A source-to-pay software helps to optimize purchasing management, reduce costs, improve supplier performance and ensure greater visibility and traceability of transactions throughout the process.
Procure-to-pay, also known as "P2P", is a process that encompasses all the steps involved in purchasing within an organization, from the identification of requirements to the payment of suppliers. This process includes activities such as identifying needs, negotiating contracts, placing orders, receiving goods or services, checking invoices and finally paying suppliers. The aim of a
procure-to-pay software
is to optimize purchasing management, ensure compliance with internal policies and procedures, reduce costs, improve the efficiency and transparency of procurement processes, and strengthen relationships with suppliers.
Why choose Weproc as your Source-to-Pay software?
The relationship with your suppliers is an essential pillar of your strategy. Your company's performance depends on two crucial factors: the amount you spend, and the quality of the products and services you order. These factors are intrinsically linked to the relationship you maintain with your suppliers. Without a close relationship and careful monitoring of their performance, your company's overall performance will be affected. Weproc offers you the opportunity to work closely with your suppliers.
Purchasing Management Software
Control the management of purchase requisitions and commitments by implementing order validation workflows tailored to your organization. Digitalize administrative procedures to reduce business process costs: instant approvals, centralized purchasing files and connected budget management.
Put your suppliers out to competition directly on Weproc. Create consultations and invite your suppliers to submit their bids with a single click. Bids are automatically compared, saving you time so you can focus on your core business. Simplify your supplier relationships like never before.
Optimize your order management by making full use of your framework agreements and supplier contracts. Weproc is a complete S2P software package that facilitates the digitization of all your supplier contracts, ensuring optimized management. Ensure efficient procurement and state–of–the–art financial management with intelligent contract monitoring: receive alerts for tacit renewals, track consumption trends and automatically analyze your year–end discounts.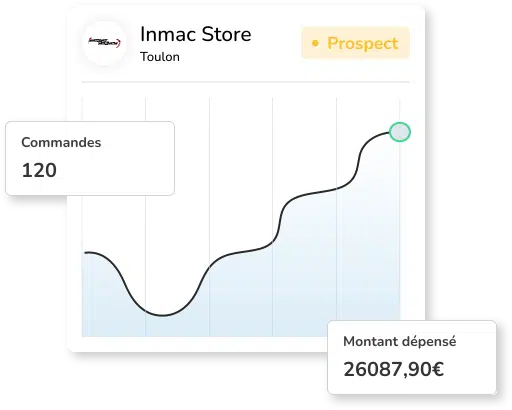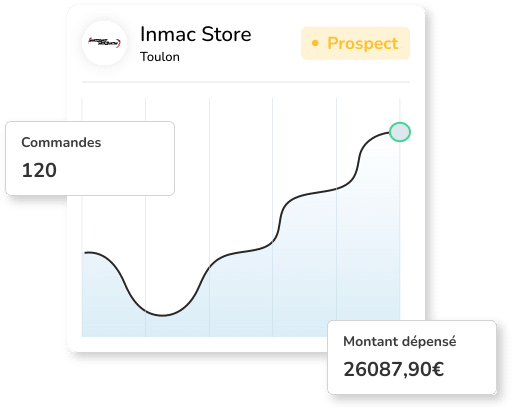 Optimize your supplier relationships and boost your company's success. With our solution, you have the power to strategically monitor and improve your suppliers' performance. Gain transparency and control with advanced monitoring, evaluation and collaboration tools.
Control your expenses in real time with our tracking tool. You have an instant view of current and future commitments, and can react quickly if necessary. Our solution gives you total control over your expenses and helps you make the necessary decisions.
Frequently asked questions
Any questions ? We got the answers
What is source-to-pay?
Source–to–Pay, or S2P, is an integrated approach to purchasing management that encompasses all activities from the sourcing and selection of products and services through to payment. This comprehensive process extends beyond simple purchasing, encompassing key stages such as strategic sourcing, contract management, ordering, invoice processing and payment.
S2P is particularly well suited to companies with complex purchasing needs that require a well–structured sourcing process. It offers a holistic approach to spend management, enabling greater visibility, mitigating supply chain risks and improving productivity.
By automating the S2P process, companies can increase efficiency, reduce errors and costs, improve compliance and optimize supplier relationships. The ultimate goal is to streamline purchasing processes to save money, increase value and improve operational performance.
How does source-to-pay software work?
Source–to–pay (S2P) software works by automating and streamlining the entire purchasing process, from strategic sourcing to supplier payment. Here's how it usually works:
Strategic

sourcing

:

The

process

begins

by

identifying

the

company's

purchasing

needs

.

S2P

software

is

used

to

evaluate

and

select

potential

suppliers

on

the

basis

of

various

criteria

,

such

as

quality

,

price

,

reliability

,

etc

.

Contract

management

:

Once

suppliers

have

been

selected

,

S2P

software

facilitates

contract

negotiation

and

management

.

It

keeps

track

of

contract

terms

,

conditions

,

discounts

and

other

important

details

.

Ordering

:

S2P

software

also

manages

the

ordering

process

.

It

facilitates

purchase

order

creation

,

approval

and

tracking

.

Receiving

and

invoicing

:

S2P

software

tracks

the

receipt

of

goods

or

services

ordered

,

and

manages

the

invoicing

process

.

It

helps

verify

that

what

has

been

ordered

corresponds

to

what

has

been

received

and

invoiced

.

Payment

:

Finally

,

S2P

software

manages

the

supplier

payment

process

.

It

tracks

invoices

,

validates

payments

and

reconciles

invoices

.
What's the difference between P2P and S2P software?
Although the Procure–to–Pay (P2P) and Source–to–Pay (S2P) processes are closely related, there are important distinctions to note. The P2P process focuses primarily on the request, purchase and payment of goods and services. It is a transactional process that begins with the purchase requisition and ends with payment to suppliers.
On the other hand, the S2P process goes a step further by integrating the strategic sourcing stage. This additional step enables us to identify and select the most suitable suppliers, negotiate contracts and effectively manage supplier relationships. S2P therefore includes all the stages of P2P, but begins beforehand, at the sourcing phase.
In short, while P2P focuses on the transaction, S2P offers a more global approach, taking into account the sourcing strategy. Choosing between P2P and S2P software will therefore depend on your company's specific purchasing and supplier relationship management needs.
Why implement a source-to-pay software?
Implementing source–to–pay (S2P) software can bring many benefits to a company. It helps streamline and automate the entire purchasing process, which can translate into efficiency gains, cost savings, better visibility of spend, and greater control over purchasing.
In addition, S2P software offers an integrated approach to supplier management, from supplier selection to contract management and payment. This strengthens supplier relationships, improves supply chain performance and reduces the risks associated with supplier management.
Finally, S2P software can help ensure compliance with corporate purchasing policies and external regulations, by providing tools for monitoring, controlling and auditing purchasing activities.
What are the advantages of using a source-to-pay software?
There are several advantages to using source–to–pay (S2P) software:
Operational

efficiency

:

S2P

software

automates

the

entire

purchasing

process

,

reducing

manual

tasks

and

allowing

employees

to

concentrate

on

higher

value

–

added

tasks

.

Cost

reduction

:

By

streamlining

the

purchasing

process

,

S2P

software

can

help

reduce

purchasing

costs

and

generate

significant

savings

.

Spend

visibility

and

control

:

S2P

software

provides

complete

visibility

of

company

spending

,

enabling

better

control

of

expenses

and

identification

of

savings

opportunities

.

Optimized

supplier

management

:

S2P

software

facilitates

supplier

management

,

improving

communication

,

tracking

performance

and

enabling

efficient

contract

management

.

Compliance

:

By

providing

tools

for

monitoring

,

controlling

and

auditing

purchasing

activities

,

S2P

software

can

help

ensure

compliance

with

corporate

purchasing

policies

and

external

regulations

.

Improved

decision

–

making

:

By

providing

detailed

spend

data

and

analysis

,

S2P

software

can

help

improve

purchasing

decision

–

making

.