Make purchasing a strategic function with a versatile tool!
All purchasing scenarios are foreseen. Manage your purchasing process with efficiency and optimize your procedures!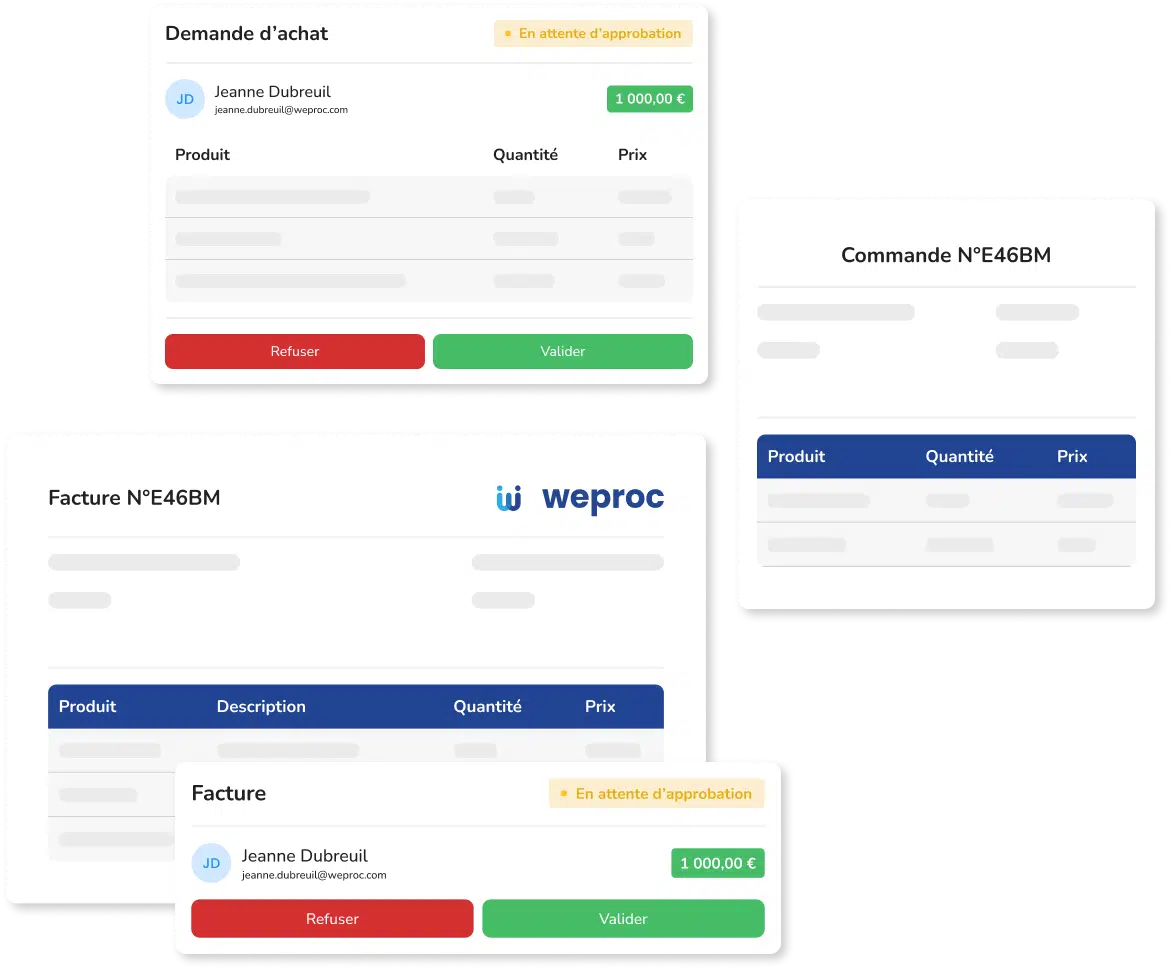 Optimize your purchasing management right now with Weproc
Control your expenses, manage your suppliers and access accurate statistics on your purchasing process. Centralize your data and optimize your processing costs with real-time order validation. Meet your business
challenges
with a purchasing management software with
multiple features
!

Benefits of using our eProcurement Software
Manage the management of purchase requests and commitments with order validation workflows adapted to your organization. Express your needs in the form of simplified specifications, and request purchase authorization.
Send your specifications in one go to the suppliers on your panel. Receive their quotes directly on the software to save time and centralize the offers.
Place orders directly from Weproc and notify your suppliers of your purchase. Tracking and analysis are done automatically to save you time.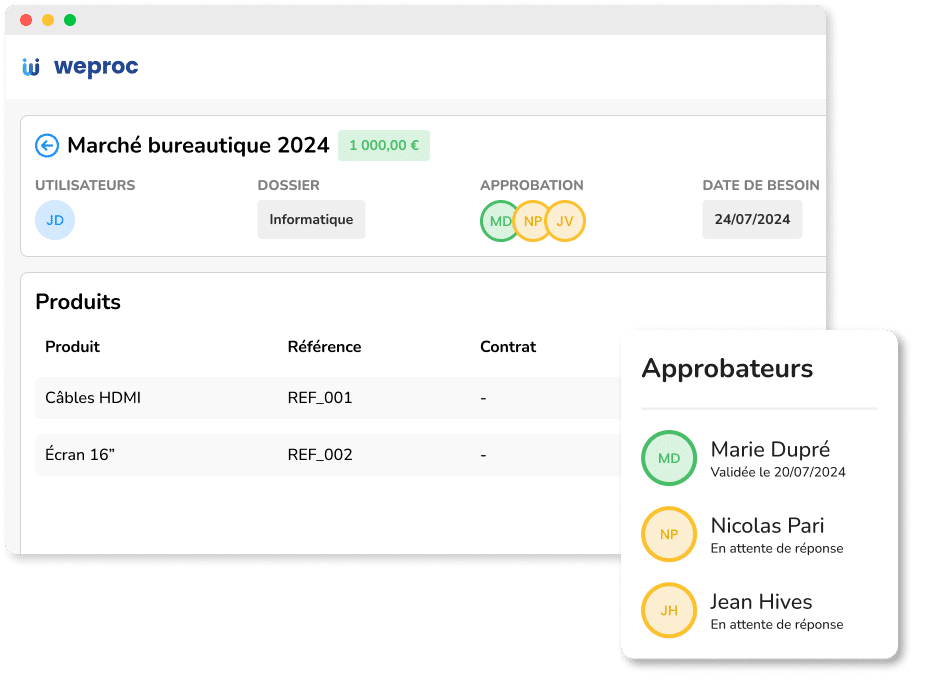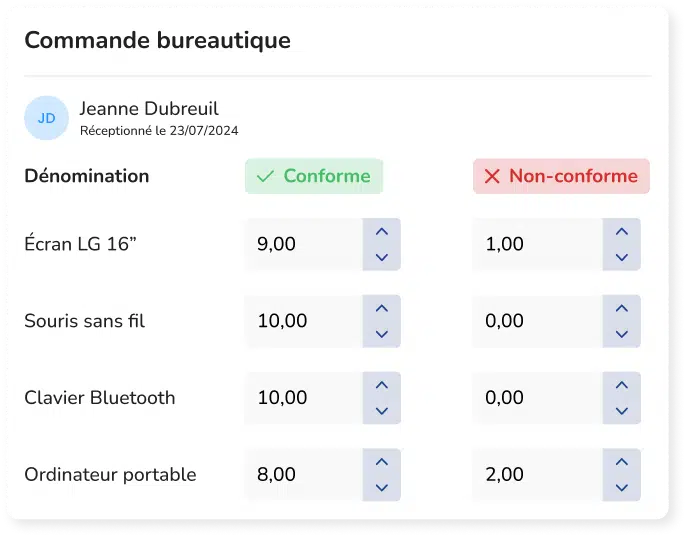 Track every order placed on Weproc and control your delivery times. Keep an eye on the quantity to be received in order to forecast your stocks and ensure your future production.
Centralize the receipt of your invoices in compliance with the Factur-X format. With Weproc, invoice processing is simplified and the associated costs are optimized.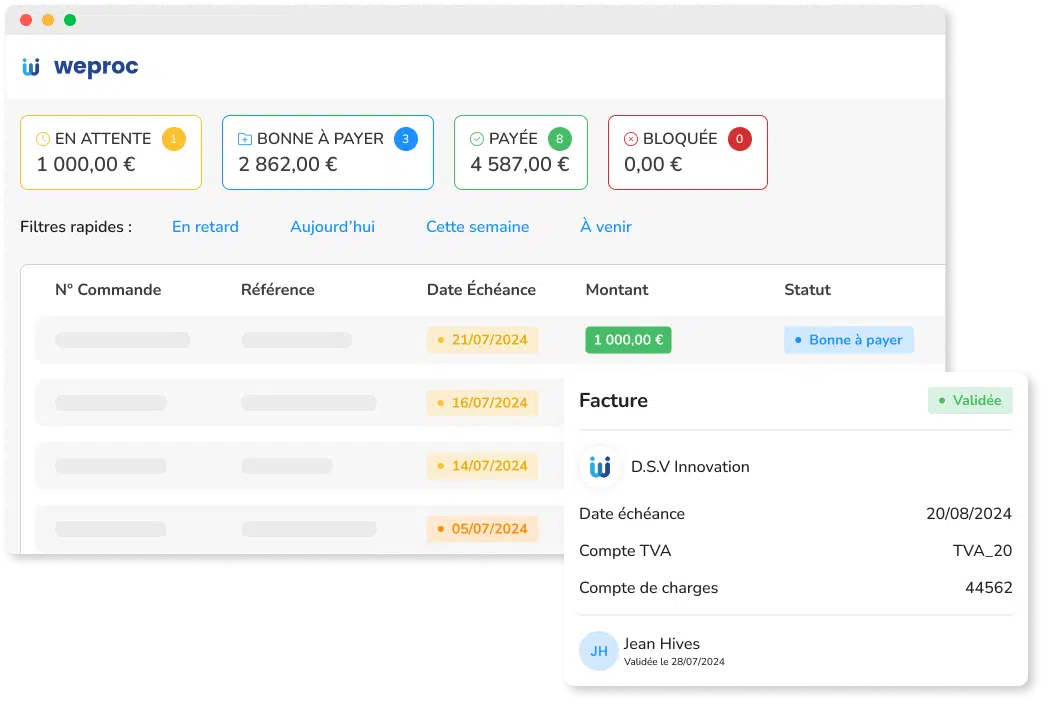 Track your payments in real time and control your expenses. Automatically detect price differences between the purchase order sent, the invoice received and the pending payment.