Discover our purchasing management software!
Weproc allows you to efficiently manage your purchasing process and optimize your management.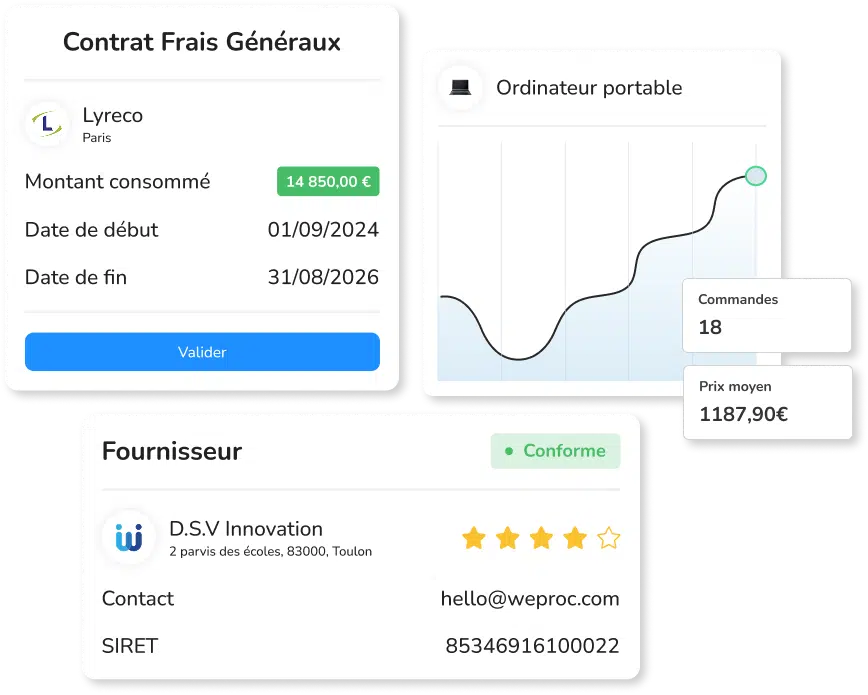 Weproc : the personalized purchasing management software
Simplify your
purchasing process
, control your expenses and track your suppliers' deliveries in real time. Benefit from a centralization of your data and optimize your validation circuit. Offer your company a complete solution that meets the
challenges
of modern and efficient purchasing management.

Benefits of Weproc's eProcurement software
Weproc offers an innovative SRM solution to digitalize and centralize your supplier relationships. Access intuitive supplier mapping, customized supplier files and framework contracts for optimal management. Reduce risk and improve decision-making with real-time analysis tools.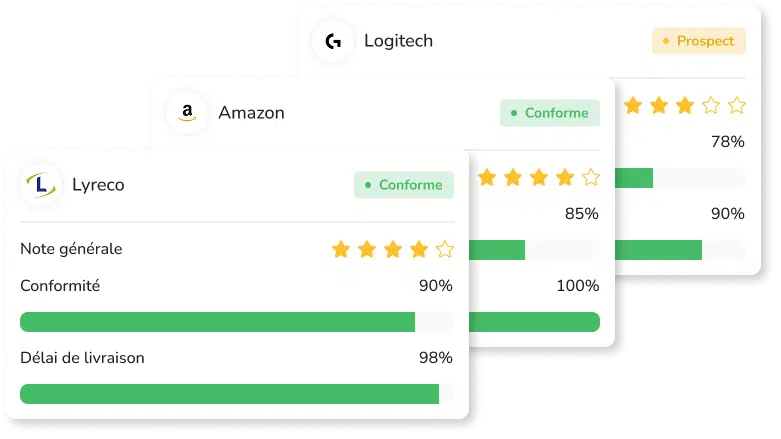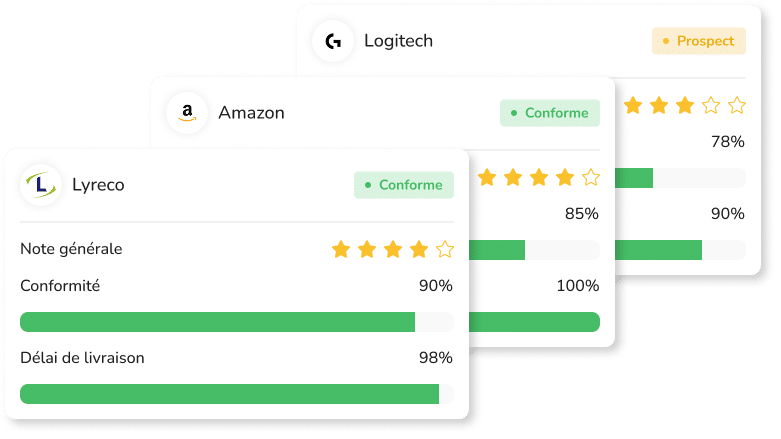 Centralization of Contracts
Manage your contracts with ease to boost your performance. With Weproc, you can easily centralize and track your contracts throughout their lifecycle, receive alerts for tacit renewals and efficiently manage your suppliers.
Catalog management allows you to manage orders within your company. Centralize your information and get an overview of your prices to order with confidence. In addition to a personalized product catalog, you can also optimize your expenses thanks to powerful indicators.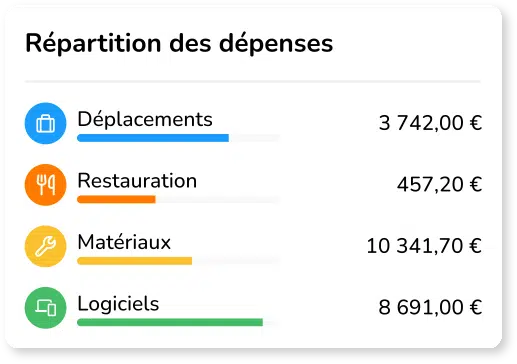 Easily track your consumption by purchase family, create personalized validation circuits and make informed strategic decisions with our real-time statistics. Save time and money with the breakdown by purchasing families.
View your financial indicators in real time with interactive and dynamic tools. Effectively manage your budgets, adjust your expenses, analyze your commitments and unleash your potential by adopting a global vision of your purchasing data.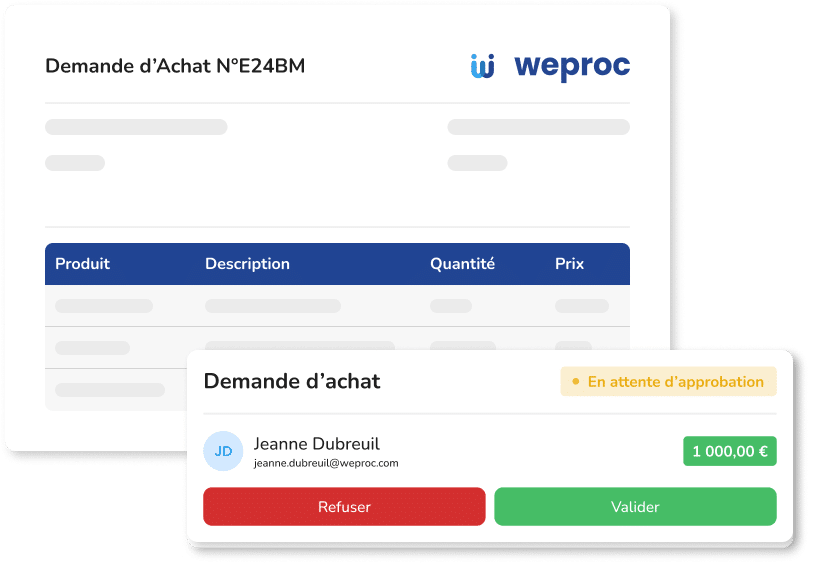 Optimize your approval workflow to focus on high value-added tasks. Guarantee compliance with deadlines and procedures while customizing your teams' workspace. The traceability of your exchanges will allow you to measure your performance and identify your weak points.
Follow in real time the consumption and expenses of your business and customize the validation circuits according to each project. Thanks to an automatic data update, no more time wasted manually entering expenses in a separate file.
If you manage a company with multiple locations, centralizing your needs and coordinating the actions of each can be a real challenge. Our multi-company solution allows you to turn this problem into a strength by streamlining your procedures, controlling your operations and simplifying your exchanges.
Service Management is essential to optimize your company's purchasing and spending. With Weproc, you can centralize the needs of all your departments, customize approval processes, harmonize procedures and monitor spending by department in real time. Simplify your purchasing management and save time and money now.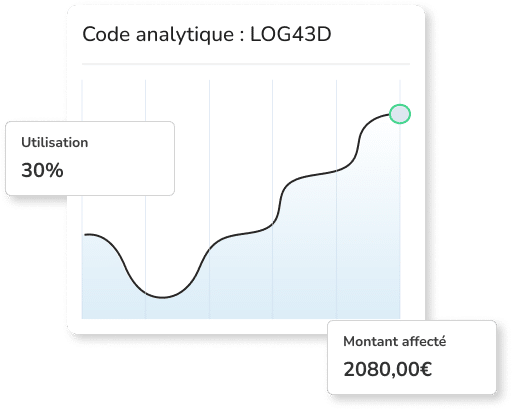 Thanks to a detailed analysis, benefit from an operational dashboard to make informed decisions. The analytical breakdown allows you to assign tracking codes to your purchases for a better analysis of expenses according to cost centers.
Centralize all important data in folders and give your teams visibility for optimal efficiency. Weproc simplifies collaboration between teams and allows you to track the progress of your projects.