Set up an efficient internal procedure adapted to your company
Controlling your expenses is essential for the financial health of your company. That's why we offer you a customized solution to frame your internal procedure and facilitate the monitoring of your expenses.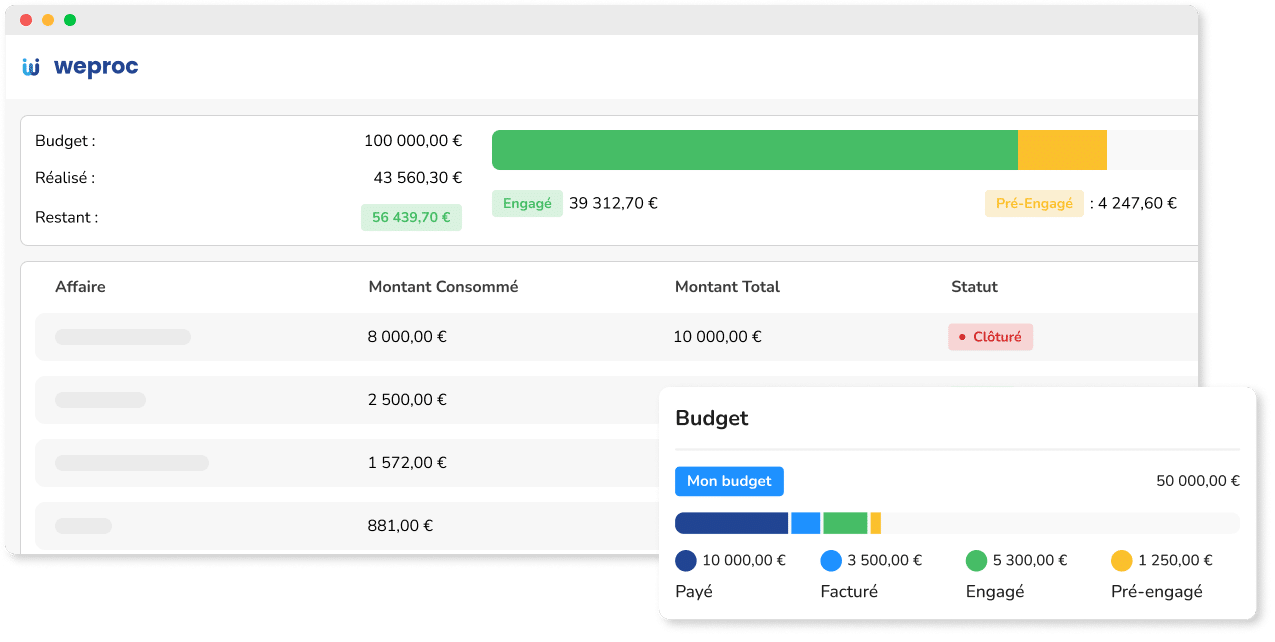 Control your expenses by defining precise budgets to respect.
Add approval processes to your purchase requisitions and reduce risk.
Stay ahead of your expenses by anticipating your cash flow.
Of companies have better visibility on their expenses
When they centralize their purchases with a software
Control your expenses in real-time
Controlling expenses is essential to optimizing business performance, but it can be difficult to control everything manually.
With Weproc, you can control all your company's expenses: optimize your expenses over the long term.
Set budgets to be respected
Say goodbye to overspending by defining clear and precise budgets for each department or project. You will be able to monitor and control your expenses in real time.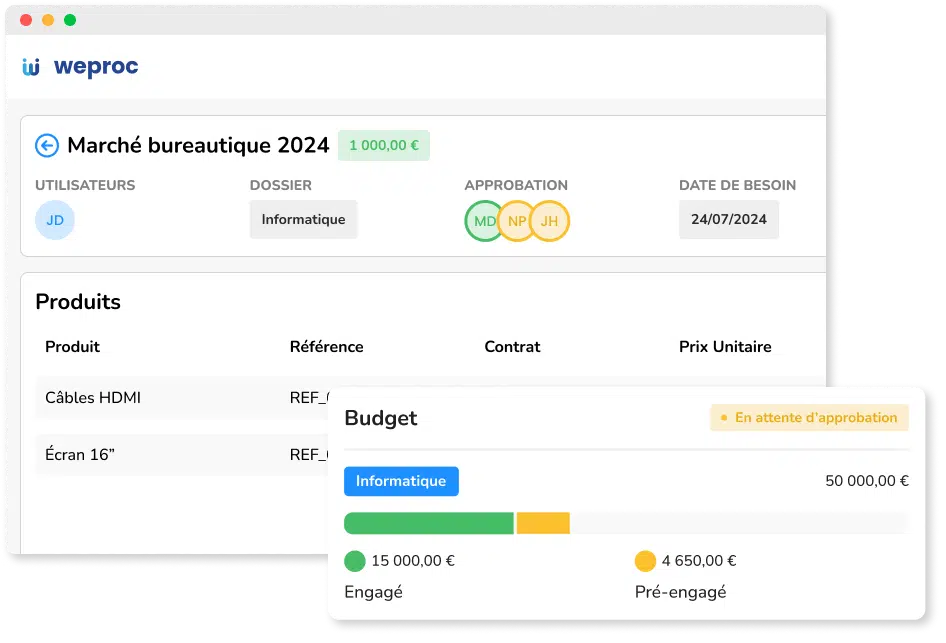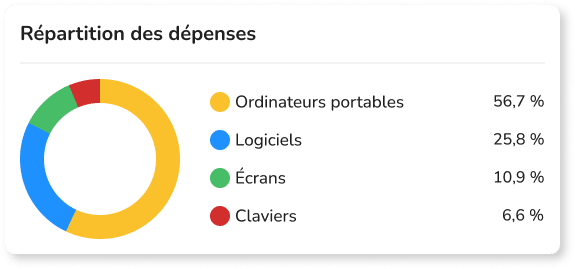 Track your expenses in real time
Track your expenses in real time with our tracking tool. You can instantly see current and upcoming commitments, and react quickly if needed. Our solution allows you to keep control of your expenses and make the right decisions.
Easily add validation circuits
Don't let unnecessary expenses slip through the cracks. With our tool, you can add one-click approval paths for requisitions, orders and invoices to reduce the risk of errors.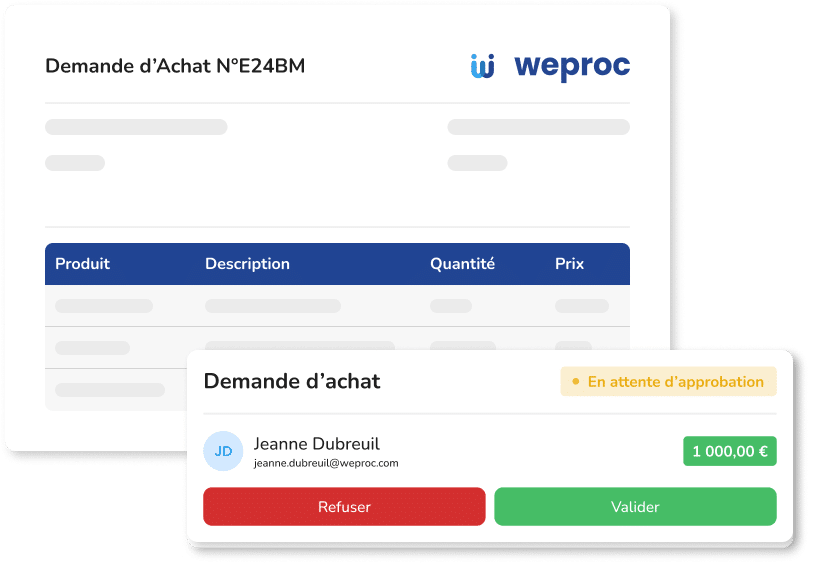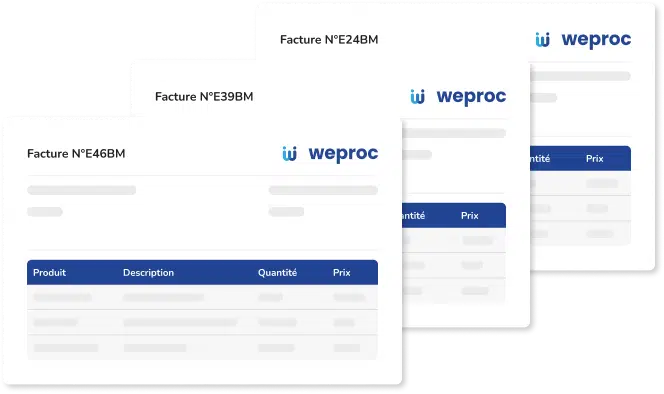 Manage and centralize all your supplier invoices
Centralize all your supplier invoices in one place, for faster and more efficient management. Search and find easily all the information you need: supplier, dates, accounting codes, amounts…
Anticipate your cash flow
Weproc allows you to anticipate your cash flow at a glance. You can track invoices to be received and pending payments to avoid cash flow problems. Stay ahead of the curve and make strategic decisions.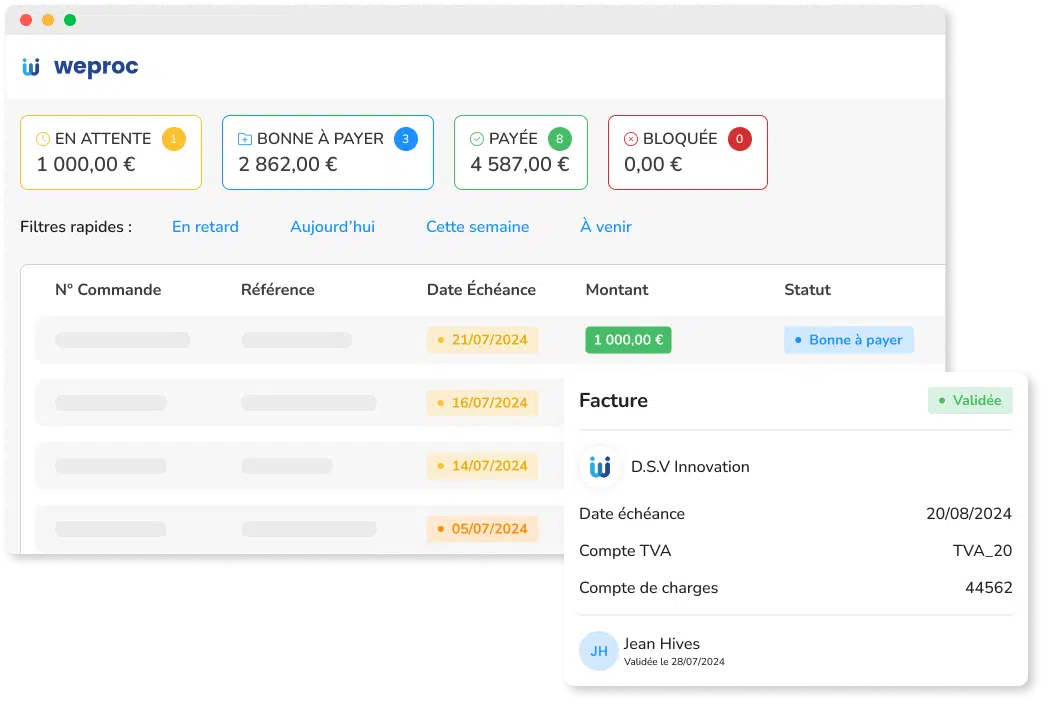 Automatically reconcile your invoices and purchase orders
No need to spend hours matching invoices and purchase orders. Since accounting is a major issue, our solution automatically reconciles the purchase orders issued with the invoices received on the platform.
Benefit from a faster and more efficient management!
Frequently asked questions
Any questions ? We got the answers