Digitize your supplier invoices
Simplify your supplier invoice management with our solution
Optimize your validation circuit, guarantee the respect of deadlines and procedures to your employees!
Anticipate the new Factur-X regulation by dematerializing your invoices.
Easily capture key information from your invoices with our OCR system.
Add automated validation circuits for your supplier invoices.
The cost to process an invoice
When supplier invoices are managed manually
Your supplier invoices are at the right place
Manual management of supplier invoices can lead to costly errors and considerable loss of time.
Companies that digitize their supplier invoices with Weproc save time and money on processing costs, while reducing the risk of errors and fraud.
Anticipate the Factur-X standard
Stay ahead of the digital curve with Factur-x. Our supplier invoice management solution supports all invoice formats, including Factur-x, for optimal compliance and even more efficient management of your supplier invoices.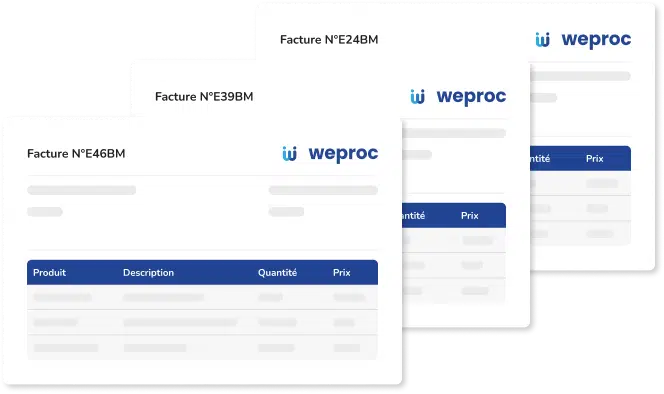 Centralize and store all your supplier invoices
Don't waste time searching for and archiving your paper invoices. Store them all in a secure and easily accessible location with our supplier invoice digitization solution.
Reading, data extraction and automatic reconciliation
Our OCR (Optical Character Recognition) system allows you to quickly read and extract the key information you need to manage your invoice processing efficiently. Key data is automatically extracted to save you time.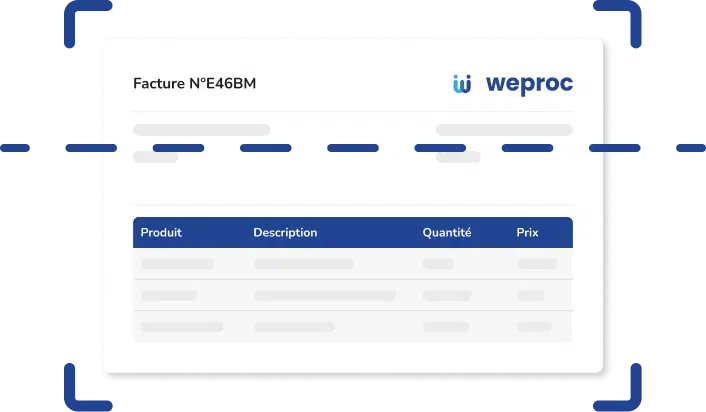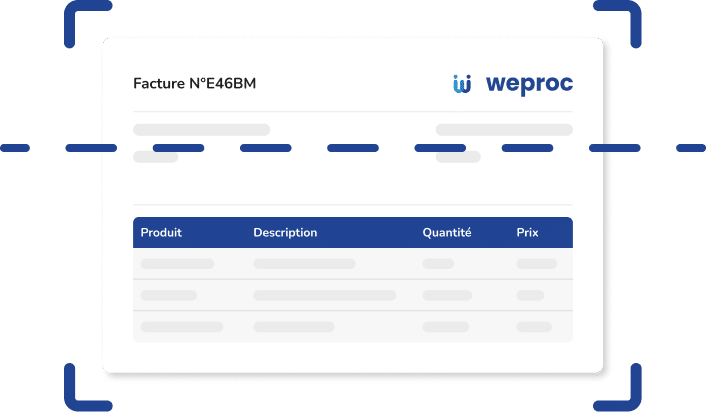 Maintain visibility of your purchase flows
Get an accurate overview of your purchasing flows to better manage your expenses. Our supplier invoice management solution allows you to keep an eye on your purchasing flows and anticipate the risks associated with non-compliance. Centralize all your purchase requests, purchase orders, invoices and pre-accounting in a single interface.
Add validation circuits to your invoices
Accelerate your supplier invoice approval process by adding automated approval paths. Define approval levels for each invoice and save time by reducing approval times with our solution.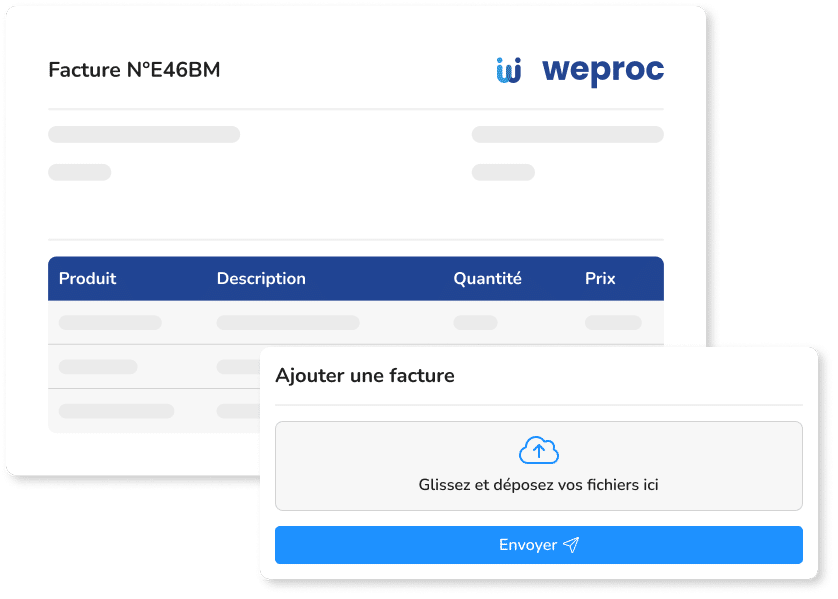 Transfer your invoices in one click
Submit your invoices easily and quickly. Any member of your team or your suppliers can send an invoice in a few clicks, by submitting it directly to the platform via our supplier portal.
Frequently asked questions
Any questions ? We got the answers